Feeling trapped in your life at the moment? Or are you longing for something more? Then this course is for you. This course is designed for all young professionals and adults who want to live their lives to the fullest by tapping into their inner consciousness and seeking help from Someone higher than them.
Living Extraordinarily Starts with Simple Steps
What You Can Expect From This Course
In this course, you will learn how to transform the way you think and do things. By the end of this course, you'll find yourself more focused, energised, motivated and ready to face whatever may come your way.
Learning Information
Course Information
Learning Information
How to connect to your breath and still your mind so that you can ground yourself and prepare your soul to elevate.

What meditation really is and how to achieve it, even if you have a very busy mind and find it hard to focus your thoughts.

What type of meditation works for you. There are so many varied types of meditations from sitting still, to moving, to dancing.

How to develop and maintain a daily habit of meditation and connection to God through this quiet but powerful practice.

How to find the answers to any problems in the space you create within yourself to develop your personal connection with the divine.

What your purpose and mission is from Hashem (God) as we navigate his game plan with the love and divine protection of Yeshuah (Jesus).

How to self-regulate your emotions, particularly when your hormones are playing hopscotch with your head.

How to stay in the higher frequency that is achieved from a meditative state, so that you can live your life from a place of protected love and divine safety.
Course Information
How to Connect with Your Higher Consciousness (For Adults)
Duration: 60-90 minute lesson
weekly for 7 weeks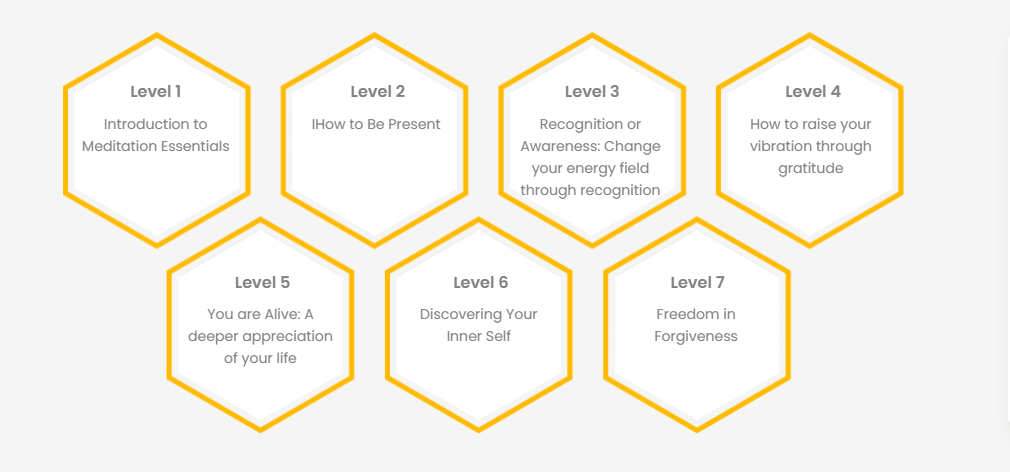 Note:
You have to finish this course series of nurturing program if you wish to take the
Intermediate level course.